Yazmin Saraya and Kyle Robinson didn't set out to open Maine's first Ocean Friendly Restaurant, but that might only be because they'd never heard of the program. When a friend in the know told Kyle about the program, it was simply a matter of paperwork for the longtime Surfrider Foundation supporter. From the ground up, Kyle and Yazmin's Kennebunkport French bistro, Chez Rosa, was designed with green – or rather blue – in mind.
Tucked right into Kennebunkport's picturesque downtown, Chez Rosa is deceptively spacious on the inside while still feeling intimate, bright, and welcoming. The interior is warm and rustic, with large windows and green vines curling around the exposed beams giving the impression that you might be dining in a French country garden as opposed to coastal Maine. French comfort food classics like duck cassoulet, a wide-ranging charcuterie menu, and both cheese and chocolate fondue complete the illusion.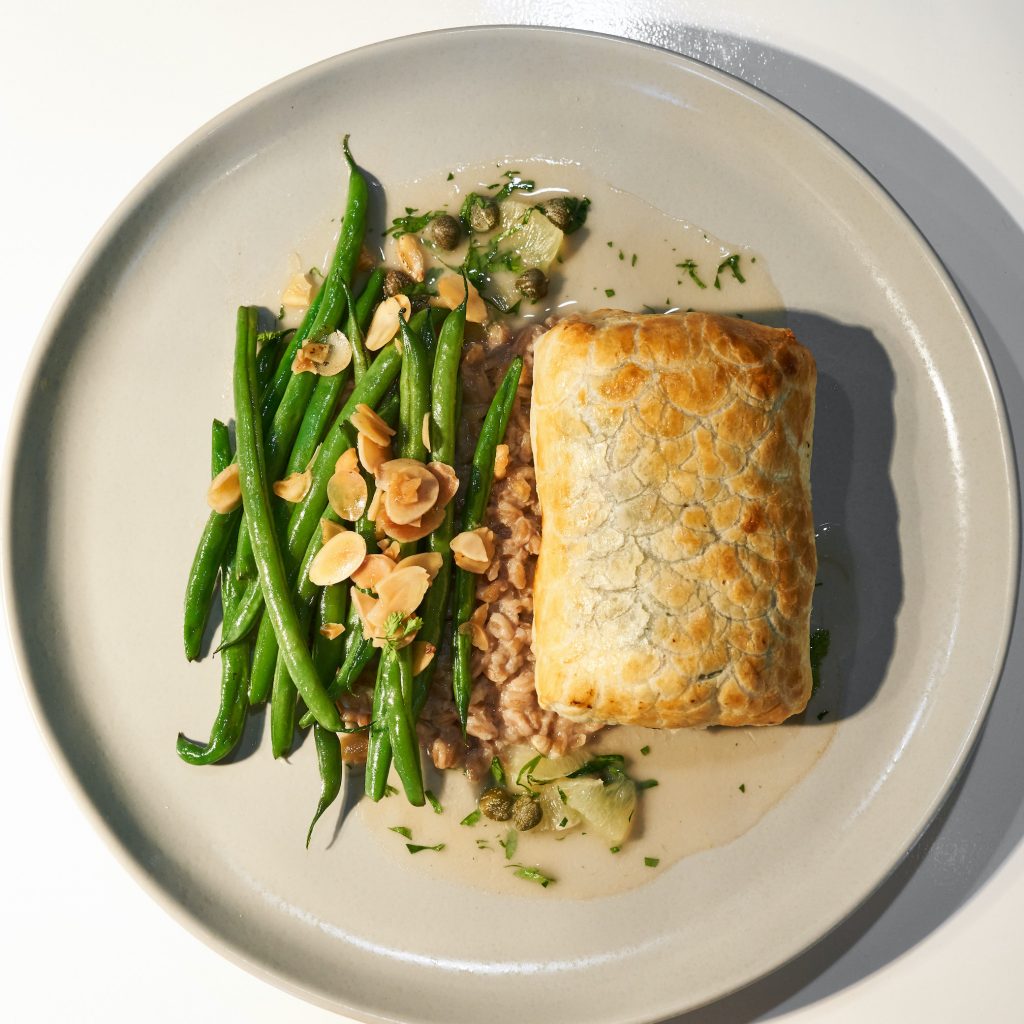 Behind the inviting atmosphere and excellent menu is a serious commitment to protecting the ocean and the planet. As Yazmin declared, "It's not hard to go green," then going further to say that environmentalism shouldn't even be an option. In her eyes, the stakes are too high and any additional expense is well worth it. And according to Kyle, those additional expenses may not be as severe as you might think. He points out that while composting will add an extra line item to your monthly budget, when you consider you'll be paying to empty your dumpster much less frequently then things start to even out. Same goes for straws. The widely used disposable plastic straws are much cheaper than ocean-friendly alternatives, but choosing to offer straws only on request, as Chez Rosa does, can greatly defray the additional cost. Of course, becoming an Ocean Friendly Restaurant and getting access to great discounts on green foodware helps too!
More than anything, it's clear that Yazmin and Kyle are brimming with passion. It's evident when they talk about their dream – now reality – of opening Chez Rosa, the coastal community in Kennebunkport, and even their go-to beaches (Gooch's Beach in Kennebunk and Ferry Beach in Saco). It's evident when Kyle has to think for a minute before concluding that the only products they buy in plastic packaging are milk and fry oil. The Surfrider Foundation Maine Chapter is happy to welcome Kyle, Yazmin, and everyone at Chez Rosa as Maine's first Ocean Friendly Restaurant. Their passion, pride, and commitment to their community and the environment inspire all of us!
Stop by Chez Rosa to welcome Yazmin and Kyle to the Ocean Friendly Restaurant Program and don't miss out on the cod Wellington while you're there – sustainably sourced, of course. Chez Rosa is open Wednesday through Sunday 5:00-8:30PM.